Fake Rotated Die Coins

Unfortunately not all rotated die coins are legitimate mint errors, there are a few rotated die coins that were manufactured to look like mint made errors. This is done by hollowing out one coin (usually from the reverse) then shaving another coin down so it will fit inside the hollowed out piece thus creating a rotated die coin with the creator being able to decide the rotation. The most widely manufactured errors I have found are in the Kennedy Half series which exist with many different dates. Below are some pictures of FAKE manufactured errors and just how to tell if your coins is a real mint made error or just another fake.
| | |
| --- | --- |
| Hollowed out obverse | Shaved down reverse |
| | |
Some people mistakenly look on the edge to see if the coin was altered but the proper place to check is close to the edge (usually on the reverse) right by where the rim starts to raise up. If you see a seam like shown below then your coin is not a legitimate error but instead a manufactured fake with no numismatic value.
Fake Kennedy Half Coin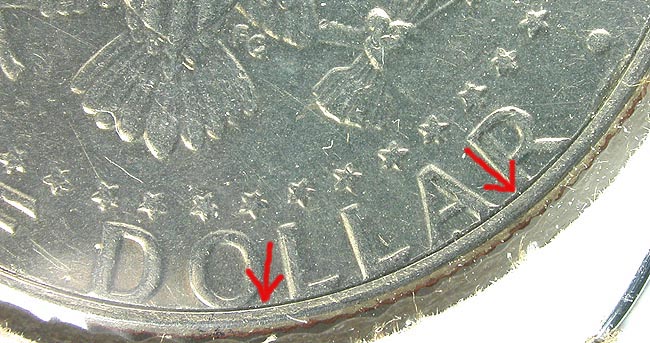 Fake Sacagawea Dollar Coin

Fake Barber Half Coin